Building flat-packed furniture has become so notoriously difficult for some that there are specialists who can be hired to do the job. Missing parts, ill-fitting sections and incomprehensible instructions are all issues that have been related to flat-pack furniture. But is needn't be a nightmare. There are some basic tools and tips that can help reduce the stress and difficulty of building flat-packed items.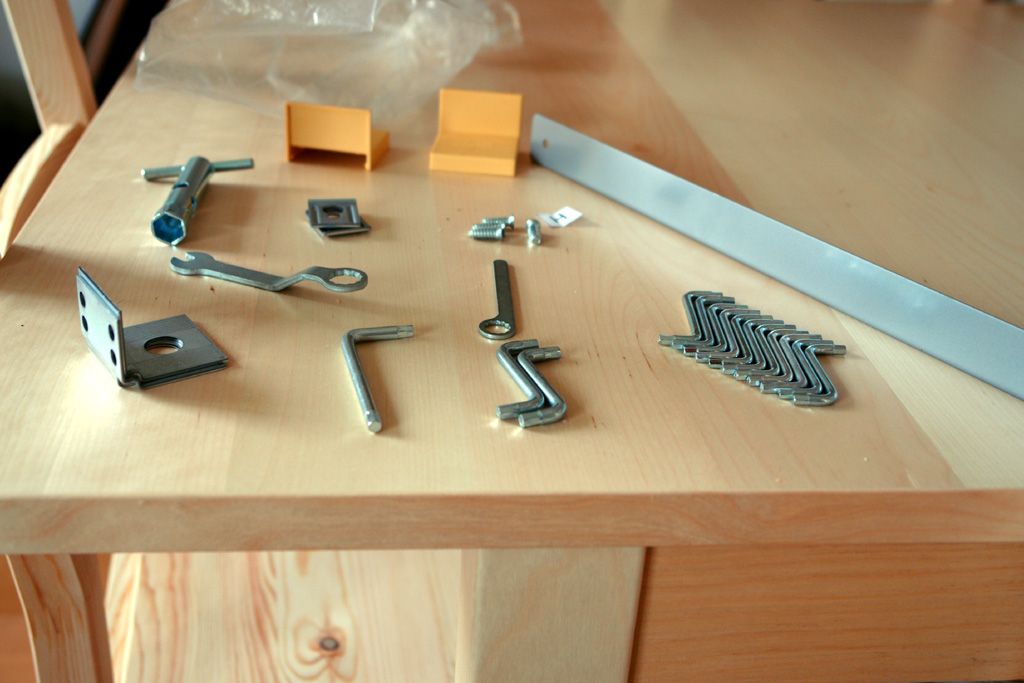 Be prepared
Like many jobs, preparation is essential in successfully putting together flat-packed items. Here are the basics that are needed to be best prepared for the job:
Check the contents; make sure everything that should be in the package is there
Study the instructions, however simple the piece of furniture may seem
Have ready the essential tools for the job
Be prepared to improvise
Sometimes a screw or easily replaced item may be missing. If it isn't easily replaced, then perhaps the whole thing needs to be returned. Instructions can sometimes be useful, and the best provide easily understandable advice and illustrations. Often an Allen key or similar tool will be all that's needed and is sometimes supplied. Otherwise, assemble the correct tools – more about that below. If a piece doesn't quite fit it can often be dealt with by sanding, or re-drilling a hole. This is where the ability to improvise can help
The right tools
There are two types of tools needed to deal with the world of flat-pack: those specifically for the piece to be assembled and more general tools that can help. These will most likely be in most average household tool kits, but the essentials are:
Cordless drill and various bits
Screwdriver (preferably with a variety of replaceable heads)
Sandpaper
File
Hammer
Pliers
Choosing a good cordless drill and set of bits can be tricky due to the huge number available on the market so it pays to check out a company such as Data Power Tools to see what they have on offer before making choices.
Be flexible
Sometimes a short break and a bit of thought can put right a frustrating issue. For example, if a screw or fixing is missing, can another be used, preferably one readily available? If a hole has not been drilled in the right place, a drill and the right bit will sort that out. A bent fixing can be straightened with pliers. Ill-fitting pieces might be sorted with some sanding. Sometimes brute force can even help and a hammer can sometimes work wonders. The key when confronted with a problem is to try to find a solution rather than give up in frustration.
Time and patience
Doing any job in a rush predisposes towards problems so set time aside for the assembly. Sometimes patience can go a long way to solving a problem. Keeping cool and making time to take a break and consider the problem can often solve it.…